Molinella has become an abundance of colour thanks to ArtU – Urban Arts Festival organized by Animal Blue House Association in partnership with the local Municipal Office and Pro Loco. The event, which took place from August 31 to September 6 2020, enlivened the small town and the nearby neighbourhoods; there were street art events and workshops open to all. This project of urban evolution will continue in upcoming years.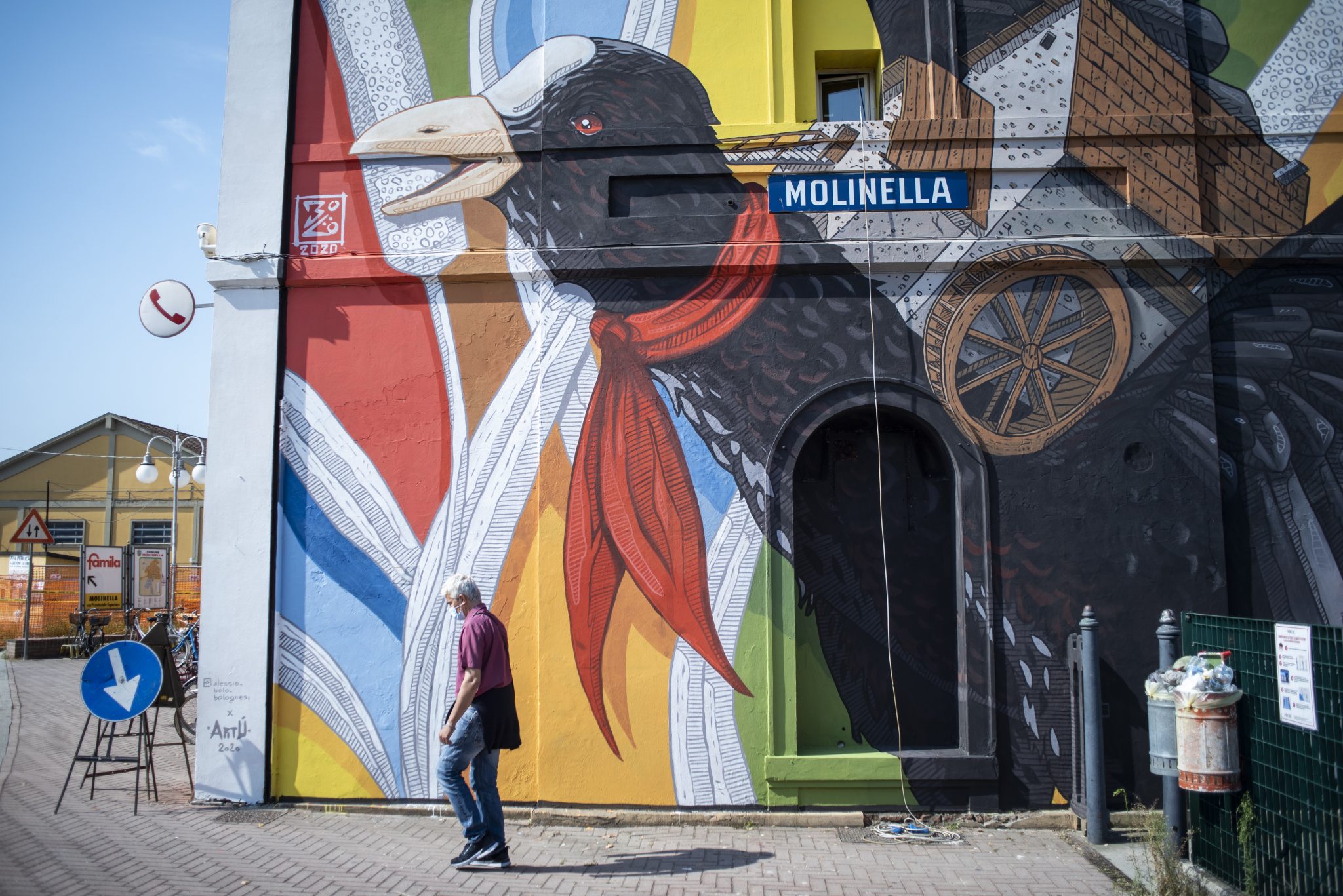 The week of events had a rich and plentiful programme, perfect for both young and old. There were labs hosted for children or for adults, dance performances, live paintings and an exhibition space was opened to host material for the murals which were being created.
Artists who participated to the Festival include Kiki Skipi, Mi Chiamo Zeta, Vesod, Fabio Petani, Paolo Psiko, Alessio Bolognesi, Ermes Bichi, Alessio Anthony, Pasa, Burla, Turbo Kidd, Luca Lorenzoni, Edo 9000, Gloria Goderecci, Adamo Morky, Luca Falesiedi, Inch the Kid, Marco Gallini, Brome 732, Rash, Mr S and Jato. A true invasion of colour took over 5 public buildings, 11 private ones and 3 ENEL and FDS towers.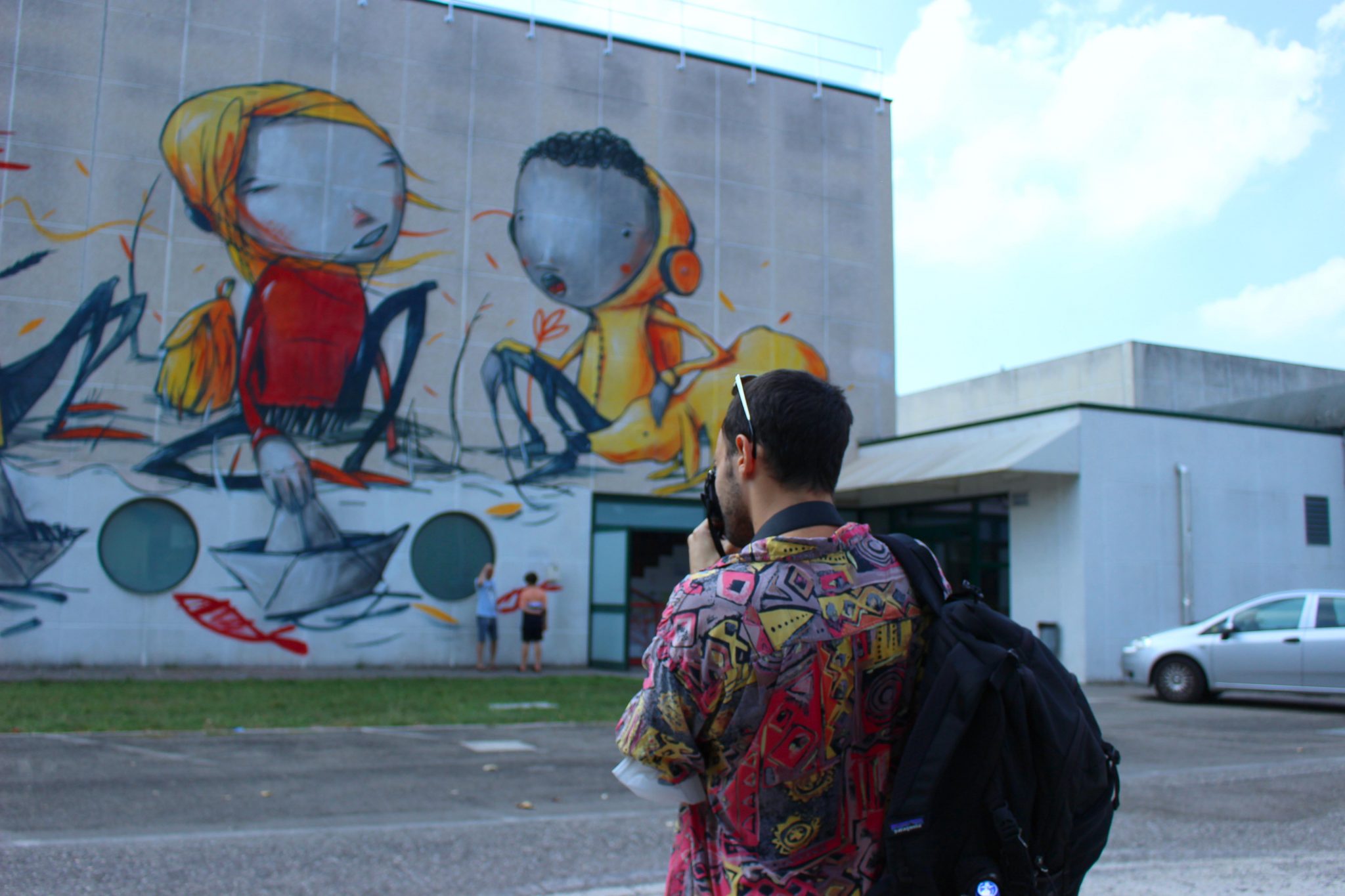 You weren't able to head out to Molinella during the Festival? Not to worry, it's a short distance from Bologna, and there are both busses and trains. For the weekend of the 12-13 September, Animal Blue House Association has organized ArtU by bike: free guided tours of the town and its murals by bike (starting from Piazza Martoni).
We already went to scope out, here is a preview of what you will find.