A good book with a warm drink is ideal for those first autumn days when it's cold and pouring outside; it's the perfect way to spend some time alone, and even if we have a busy schedule a book always comes in handy if we have to commute by train or bus, if we have a long lunch break, or at the end of the day to relax before going to sleep.
In this article we have selected some of 2020's books about visual art: non-fiction, illustrated novels, manuals, curious experiments and an exception, dated 2016, about the life of one of art's greatest critics who passed away just recently.
We've selected 5 of the book which have most intrigued us in the past couple of months, suitable for (almost) all and perfect as a gift idea for those who love to keep up with bookstores' new releases. If you are a fan of Gianni Rodari, EL Editions has published Cento Rodari, a book in which 100 artists have imagined and illustrated 100 stories and nursery rhymes by the artist to celebrate the centenary of his birth. Eleonora Marangoni writes a non-fiction book exploring the mystery and beauty of bodies as seen from the back in the history of visual art, travelling through centuries of images and associations in a volume published by Johan & Levi. Vera Canevazzi reveals the secrets of the Art Consultant profession in a short book which can be extremely useful to anyone wishing to join the profession. In this short selection of reading recommendations we couldn't forget to mention the autobiography of Lea Vergine and, last but not least, the curious book published by the Getty Museum as an experiment during the pandemic lockdown. Enjoy!
1 | Viceversa. The world seen from the back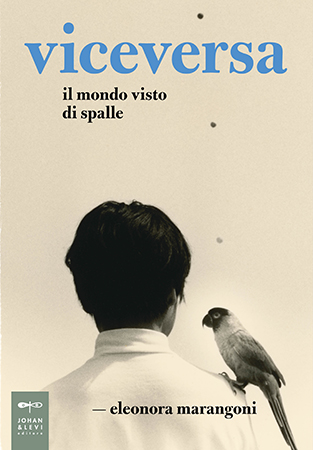 "Whether they are alone or with others, unaware or aware of being watched, rebellious or ironic, candid or sensual, these figures captured from the back speak a fascinating language, and are a constant in art history… Eleonora Marangoni has chosen figures, portrayed from the back, throughout the centuries, mixing literature and photography, cinema and paintings, videos and illustrations. Of these images, which she juxtaposes by association or islanded in their iconicity, she evokes the symbolism and…" continue reading
Buy online: Viceversa. Il mondo visto di spalle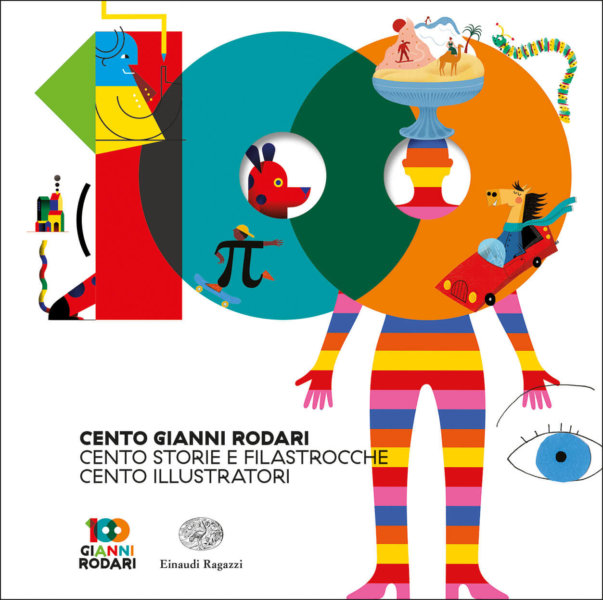 "A hundred stories. A hundred images. A hundred emotions. A hundred genius ideas. A hundred points to which reflect on. A hundred ways to say yes to fantasy, to creativity, to hope for a better future. A hundred of the best illustrators in the world recount, interpret and pay homage to one of Italy's greatest children's books writers.
1920-2020. 100 years of Gianni Rodari. An anniversary, a chance to reread a poet, a writer, a visionary, who gifted the world unforgettable works…" continue reading
Buy online: Cento Gianni Rodari
3 | Profession: Art Consultant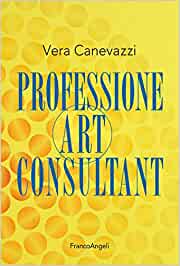 A guide to steer you through the art world, more specifically in the art consultant profession: a new professional figure in Italy, working in creating and accessing art. A text for students, for those trying to build a profession, and for those who are already working in the art world, for collectors and for art lovers… continue reading
Buy online: Professione Art Consultant
4 | Art is not for good souls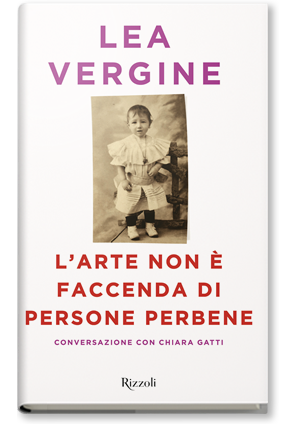 "What is more mysterious than the fact that a person, in front of an abstract painting, might feel a sort of painful emotion?" Pain, laceration, or rather the "maceration of the soul", seem to be the focal points in Lea Vergine's life. She recounts her life with the air of a true intellectual and the fragility of a woman who lived life to its fullest. Born in Naples ("We're not born in vain at the foot of a volcano"), divided between two families… continue reading
buy online: L'arte non è faccenda di persone perbene
5 | Off The Walls: Inspired Re-Creations of Iconic Artworks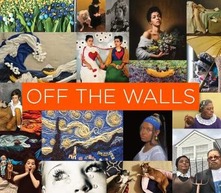 "When life (in a global pandemic) imitates art…
Van Gogh's Starry Night made out of spaghetti? Cat with a Pearl Earring? Frida Kahlo self-portraits with pets and toilet paper? While the world reeled from the rapid spread of the novel coronavirus (COVID-19), thousands of people around the globe, inspired by challenges from Getty and other museums, raided toy chests, repurposed pantry items, and enlisted family, roommates, and animals to re-create famous works of art at home. Off the Walls: Inspired Re-Creations of Iconic"… continue reading
buy online: Off The Walls
Translated by Ludovica Sarti
New gift ideas each week! Read other recommendations on Zìrartmag: here